Managing emails is an important part of running a business or keeping up to date with import work updates. Text messaging is much more secure than email, but messaging apps prove to be the most secure of them all- if you have the right one.
Here are 4 of the most secure messaging apps:
Signal Private Messenger
ChatSecure
Gliph
Wickr
Signal Private Messenger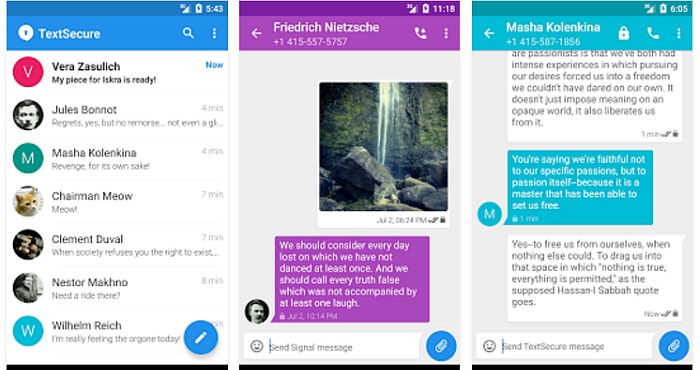 This app is secure, easy to use, and best of all, free. The app includes end-to-end encryption to ensure that all personal details or correspondence is kept confidential and private. It also includes the possibility to create encrypted groups for private group chat. Signal private Messenger is unique because unlike most other messaging apps that require both parties to have the app, Signal Private Messenger works with standard SMS messages so that users can communicate with people who don't use the app.
ChatSecure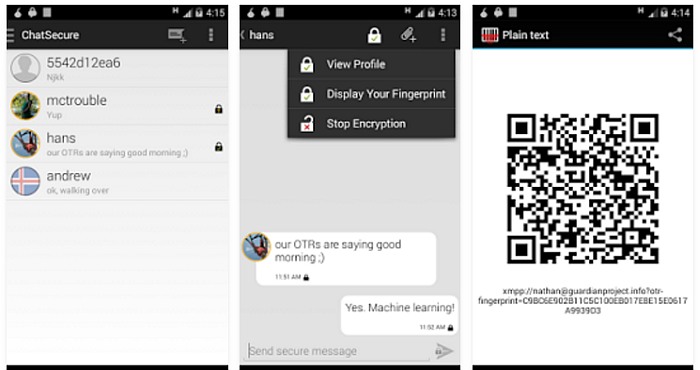 ChatSecure's name describes the app well- it's a secure way to chat. This free app uses open-source, publicly auditable encryption libraries to keep your messages secure. The app allows you to choose to use your existing Google account, or make a brand-new account via a private MPP server. Users who want added security can connect to the app through their own private server. ChatSecure doesn't require your phone number or personal information to sign up, adding to your sense of security.
Download ChatSecure for Android
Gliph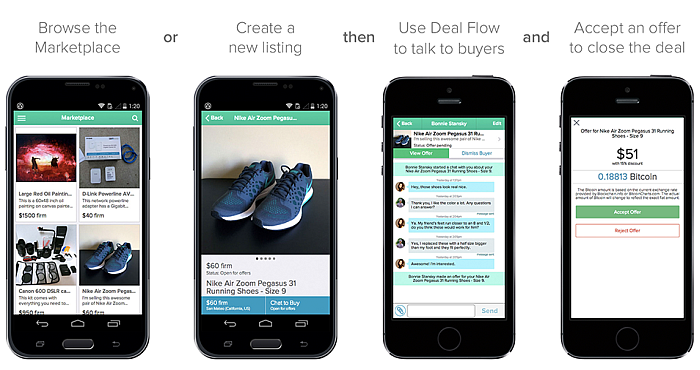 Gliph is a free messenger service that can be used on all of your devices. When you're out an about use the smartphone app, when you're at home or in the office, you can use the desktop app and your mouse and keyboard. The app contains a feature called "Real Delete", in which the selected app can be deleted from the sending and receiving servers, as well as the Gliph server. You can also use a pseudonym for personal chats, but switch to your real name for professional communications such as work-related chats.
Wickr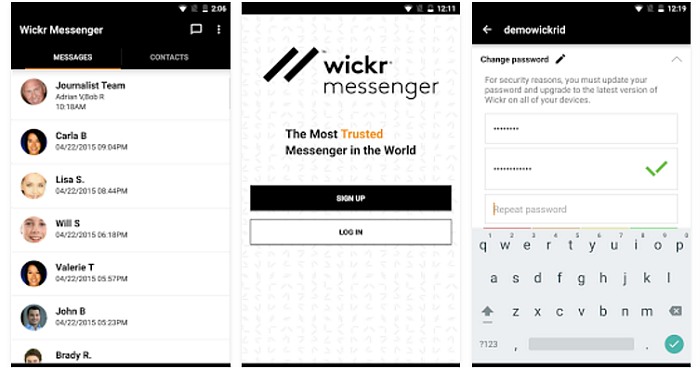 Wickr is unique because it allows you to set expiration dates for your messages. Just select a date and time for your message to expire, and it will be automatically deleted at that time. The app lets you remove metadata from messages, including their sent time, location, and geo-location data that is left behind after messages are deleted. Wickr also allows you to chat with groups of up to 10 people at any given time, and keeps the group messages safe.